Watch On-Demand:
The F Word: What nobody told you about personal finance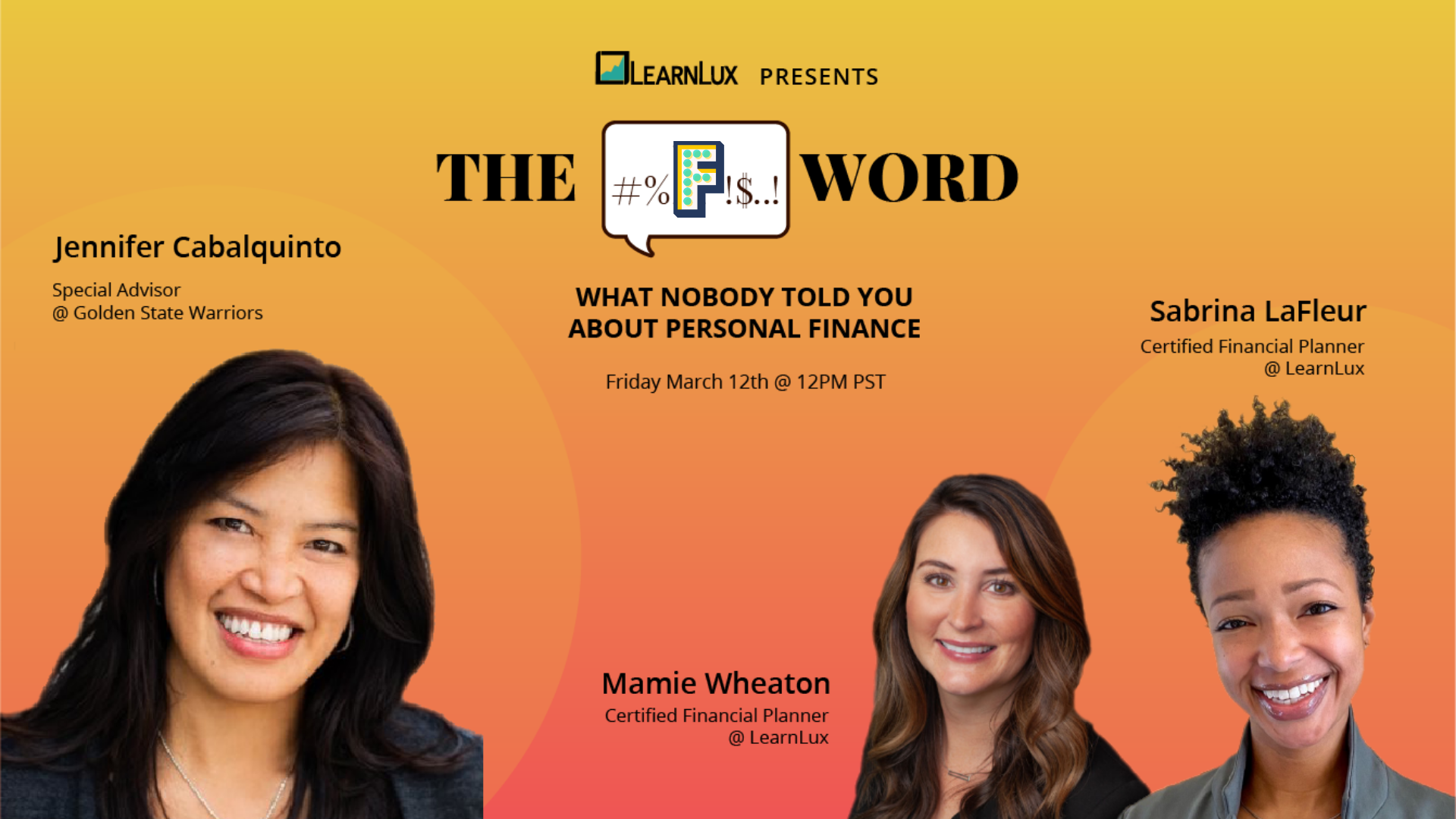 Join LearnLux for this live event with CERTIFIED FINANCIAL PLANNER™️ professionals as we smash the taboo and talk candidly about the F word - our finances!
Why do more women than men say they live paycheck to paycheck? Why do women save less for retirement than men, even though they live longer? The financial guidance women get often falls short, leading more than 57 percent of women wishing they were more confident when making financial decisions. As our financial lives get increasingly complex, where can we turn for trustworthy advice?
Access this event recording to hear from our experts and listen in on audience Q&A.
Expert panelists:
Jennifer Cabalquinto, Special Advisor and former Chief Financial Officer for the Golden State Warriors
Mamie Wheaton and Sabrina LaFleur, Lead Planners and Certified Financial Planner™ professionals at LearnLux
You will learn:
How to change your money mindset and achieve your dreams
When to combine finances & strategies to talk money with your partner
Why financial self-care is essential
Ways to save for competing goals, like saving for retirement and kid's education
Enter your info for instant access to the webinar recording.