Explore the Study:
New Balance associates find their financial footing with LearnLux
New Balance began in 1906 as a one-man operation manufacturing arch supports, and today exists as a global corporation, selling footwear and apparel in more than 120 countries worldwide.
New Balance maintains a significant manufacturing presence in the US and UK, with more than 36% of their workforce in factory/manufacturing positions.
This presented a unique challenge to support each associate's financial wellbeing, meeting them where they are with both program communications and trusted guidance.
How did their partnership with LearnLux achieve these goals? Explore the case study to learn more.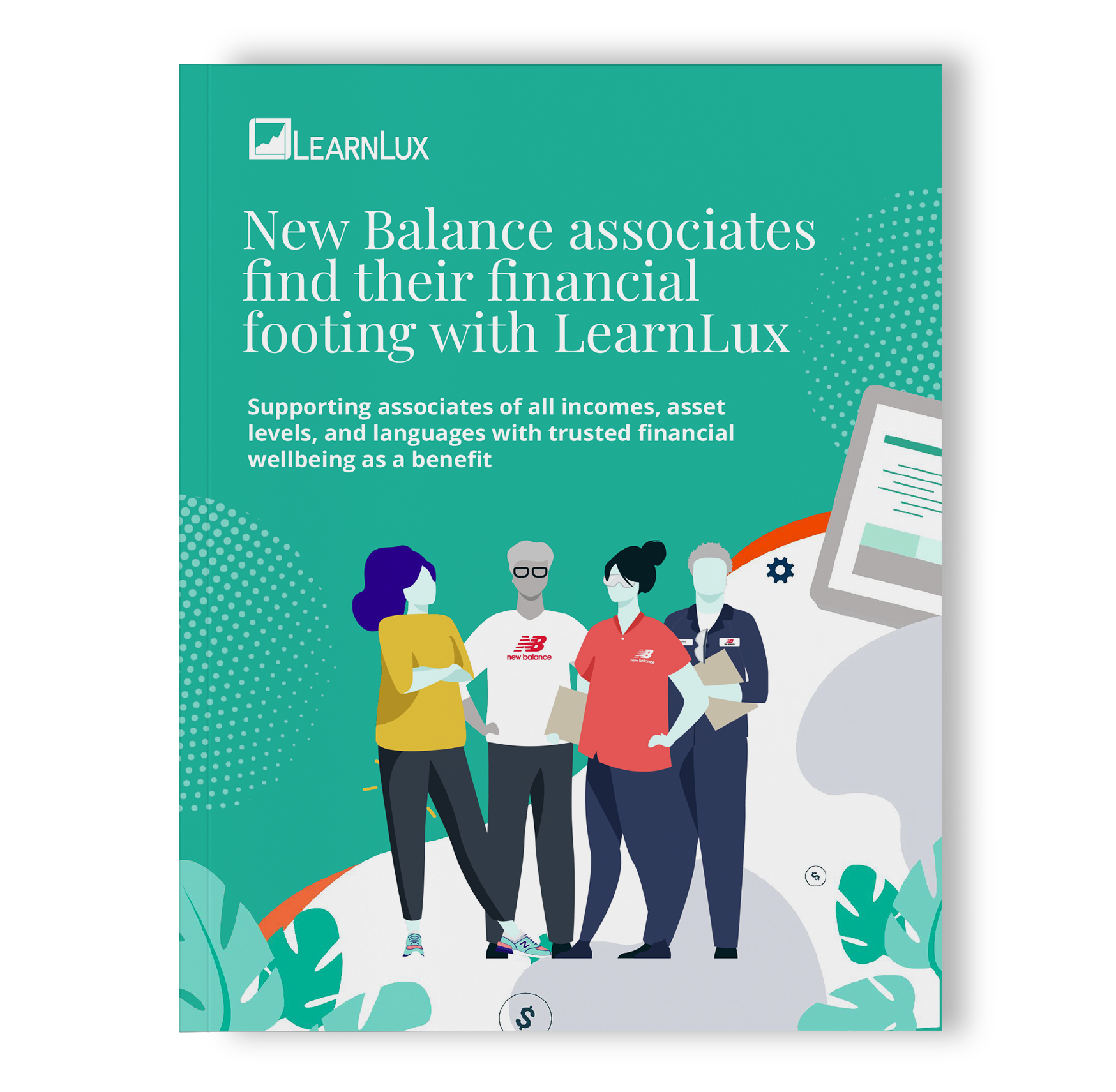 Download the New Balance Case Study to explore:
New Balance's workforce overview
Goals for the company's new financial wellbeing strategy
The program selection process - why did they choose LearnLux?
Implementation, launch and ongoing communications
Real stories from New Balance associates who used the program
Enter your information to unlock access to the case study.