Explore the Study:
How Messer Construction co. increased engagement by 30x with their financial wellbeing benefit
Are all workplace financial wellbeing programs created equal? It's a question that Messer Construction Co. sought to answer as their legacy provider continued to produce subpar results. Then, they chose to partner with LearnLux.
In the first 12 months of offering LearnLux's digital + human financial wellbeing program to their widely dispersed and diverse employee population, Messer achieved a 30x lift in program participation. Download the Case Study to learn how they did it.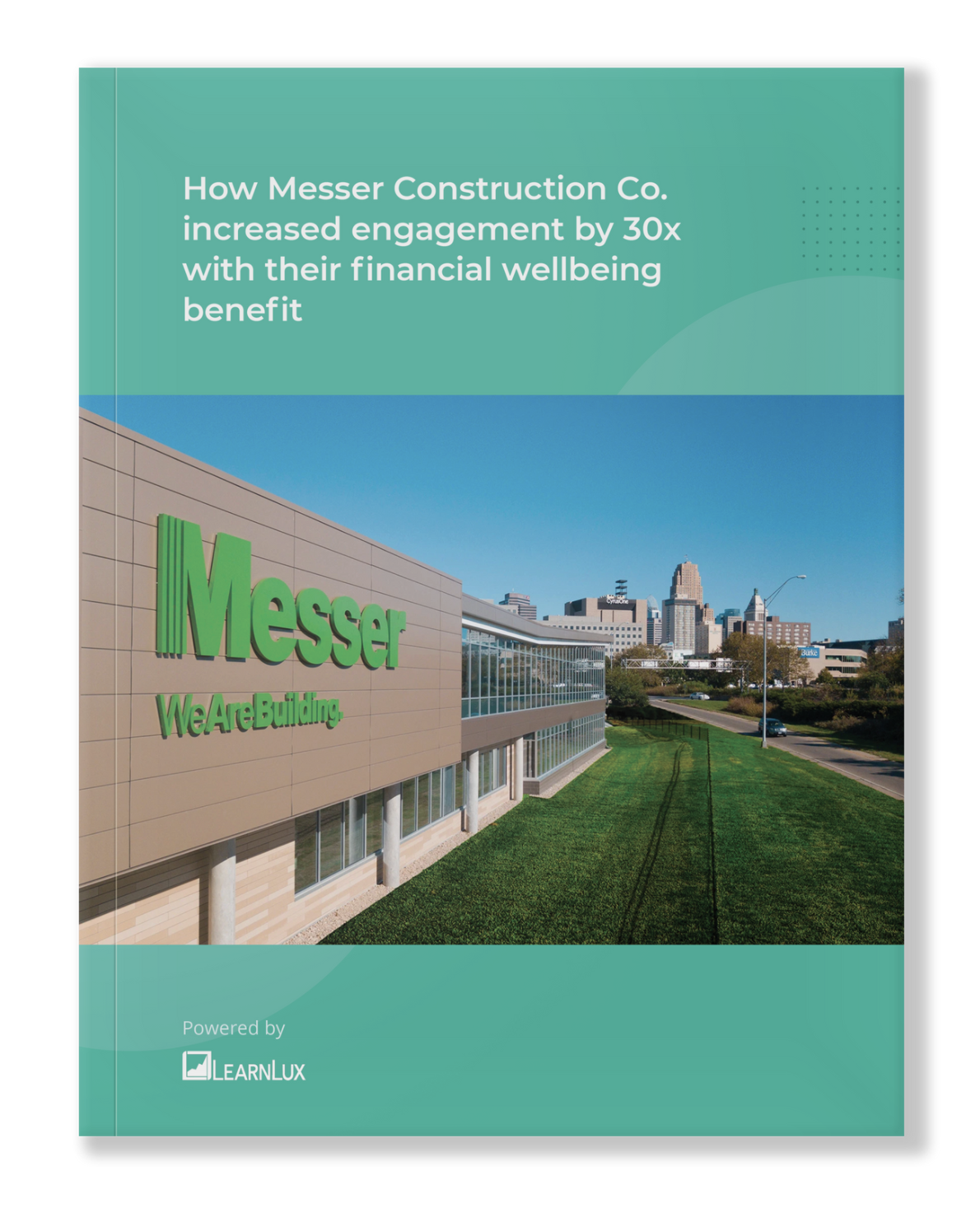 The Messer Construction Co. Financial Wellbeing Case Study includes:
Challenges that Messer faces reaching their diverse, dispersed workforce with benefits communications

Why their previous program failed to engage employees

How partnering with LearnLux was able to lift engagement by 30x

Data driven insights that benefits professionals and consultants can use in their own financial wellbeing strategies
Enter your information to unlock access to the guide.