Get the Guide:
How LearnLux helps employees navigate their equity
Offering equity is a powerful way to keep employees invested in their work. It allows them to own a piece of the business and gives them a personal reason to help it grow and succeed.
However, equity (and its tax implications) can be difficult to understand. This leaves employees confused, and at risk of making costly decisions.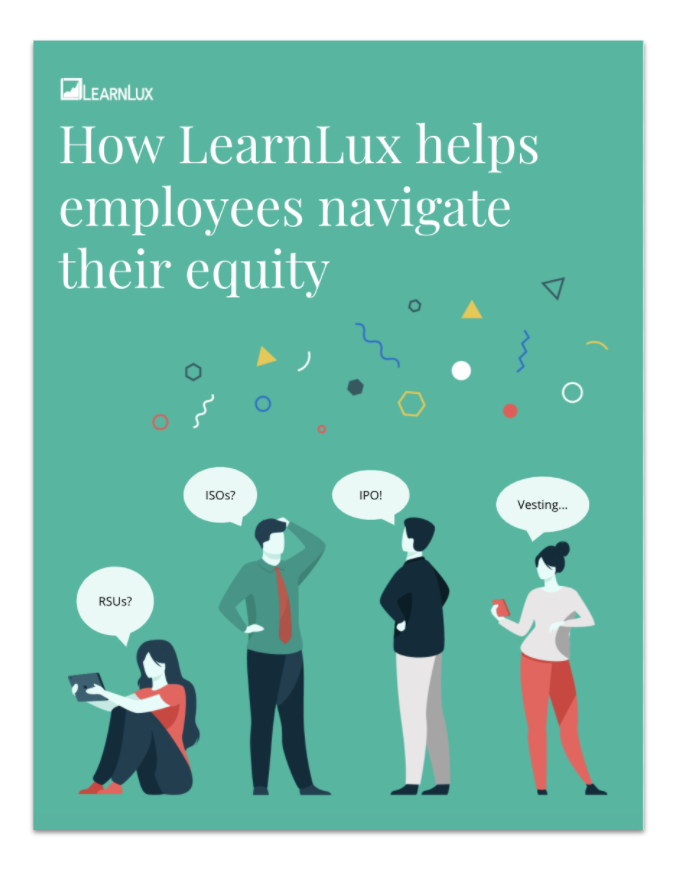 In this guide, we'll share a few common scenarios that employees might experience. You'll learn how partnering with a financial wellbeing program that offers trustworthy guidance with Certified Financial Planner™ professionals can help employees understand their personalized situation. This empowers individuals to make the decisions that are best for them and their families.
Ultimately, employers and employees both win when equity is explained in a friendly way and big decisions are guided by experts.
Enter your info in the form to unlock the free PDF guide.