LearnLux for Benefits Partners.
Offering the industry's best financial wellness benefit is a win for you, your clients & their employees.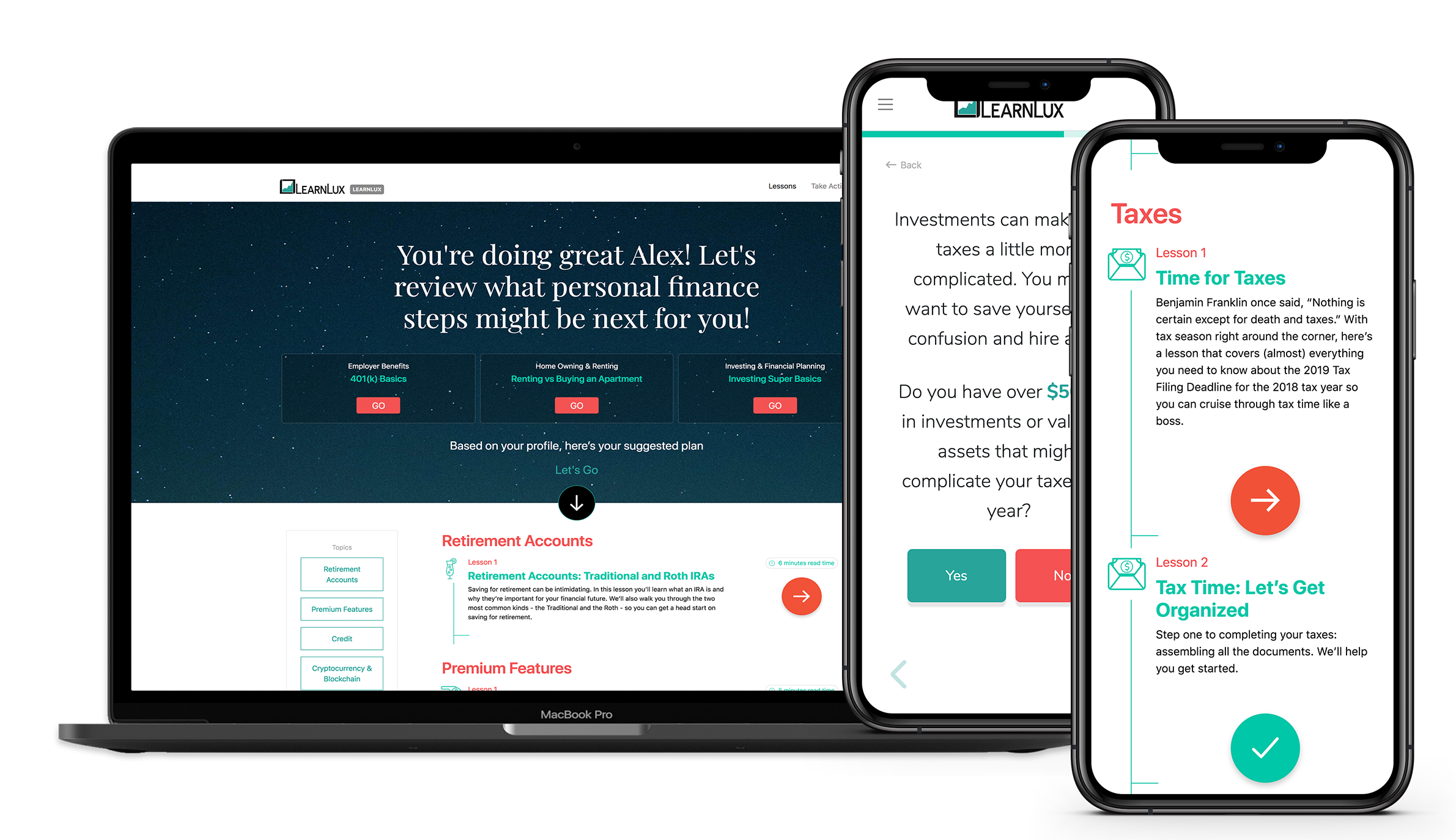 LearnLux is proud to team up with with benefits partners. Grow your business by offering LearnLux's unique wellness benefit to your clients.
Why work with LearnLux?
Stay ahead of the market by
offering cutting edge benefit.
Extend the value you bring to
existing clients.
Position your agency to win
new business.
Roll out a new benefit offering
quickly with fast, intuitive set-up.
Fill out the form to say hello 👋🏼 and we'll reach back out with more information on becoming a LearnLux Benefits Partner.