Watch On-Demand:
Financial wellbeing for all income levels
Hourly workers, executives, and everyone in between.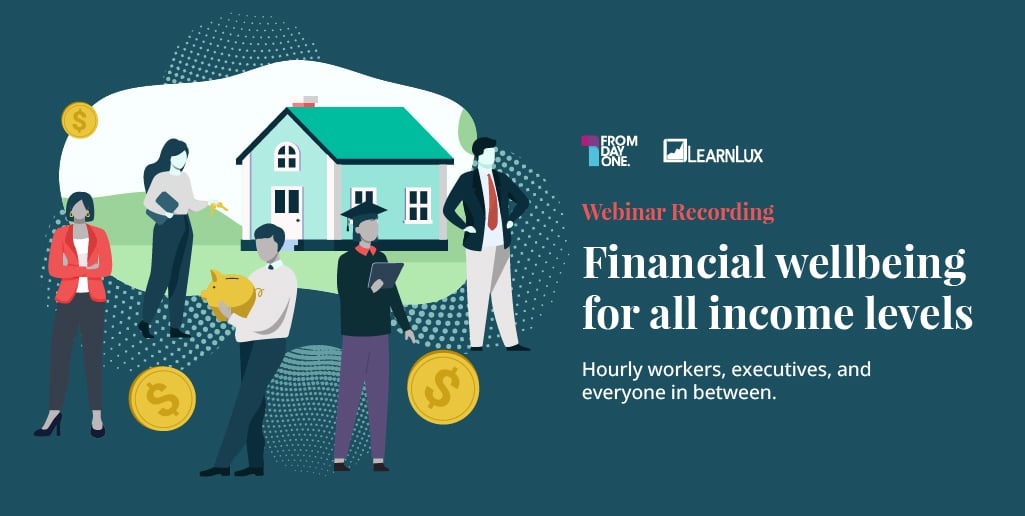 Every employee's financial situation is different. How can companies put together a suite of benefits that can provide an individualized approach?
Watch this session to hear from HR and benefits leaders in retail, construction, airlines, and more.
Panelists include:
Stephanie Mapp, Aarons
Martina Poet, Messer Construction Co.
Kelley Elliott, Delta Air Lines
Rebecca Liebman, LearnLux
Moderated by Lydia Dishman, Fast Company
In this one-hour recorded event, you'll learn:
Why mental health and financial wellbeing are closely linked
How companies with diverse and dispersed workforces are thinking about their financial wellbeing strategy
When to communicate with employees to drive maximum financial wellbeing program engagement
Enter your info for instant access to the webinar recording.