Get the 2022 Guide:
Financial Wellbeing Buyer's Guide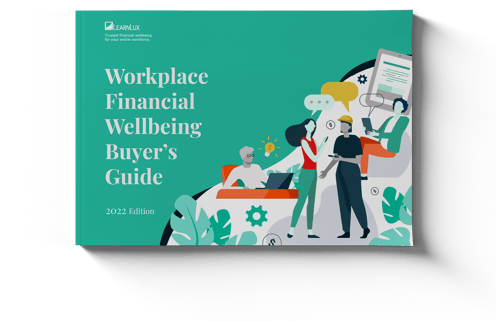 New for 2022, welcome to the third edition of the Workplace Financial Wellbeing Buyer's Guide.
In the past few years, employers have led the charge in offering modern financial wellbeing programs. In doing so, they have reported big results: improvements in company culture, employee health, and their business' bottom line.
Ready to see the same results at your company? If that's what brought you to this guide today, you're in the right place.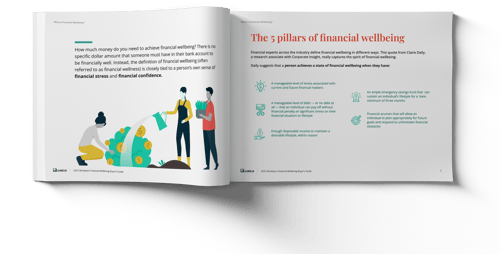 Download the 2022 Financial Wellbeing Buyer's Guide for a deep-dive into:
The definition of financial wellbeing

Key components of successful financial wellbeing programs

What financial wellbeing programs are on the market today (and how do they compare)

The ROI of financial wellbeing
Enter your information to unlock access to the guide.