Watch On-Demand:
Perceptions of Financial Insecurity in America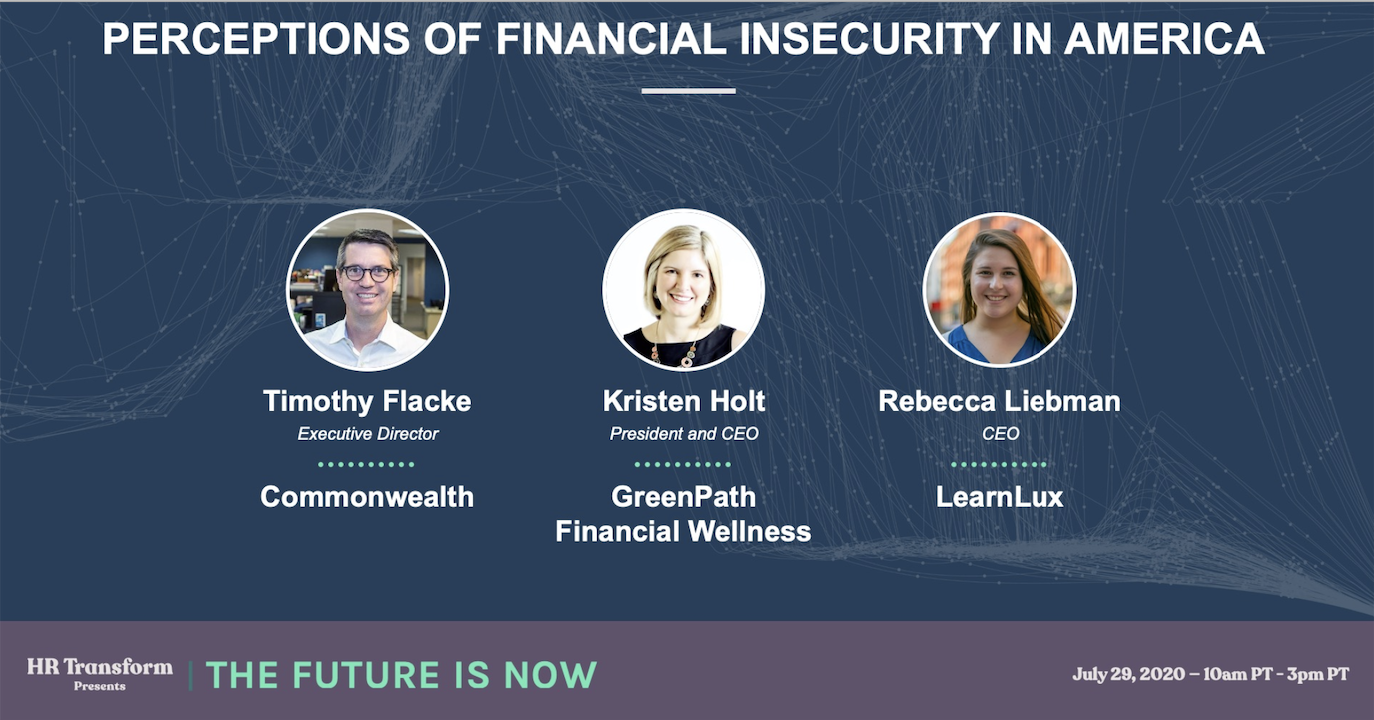 In this session you will hear the findings of Commonwealth's groundbreaking new report on financial insecurity in America. Then, hear how businesses and HR leaders can apply these learnings to build a financially secure workforce and work to ensure a just economy.
Timothy Flacke, Executive Director, Commonwealth

Rebecca Liebman, CEO, LearnLux

Kristen Holt, President and CEO, GreenPath Financial Wellness
Enter your info for instant access to the webinar recording.