Get the eBook:
Employee financial wellbeing in the hybrid workplace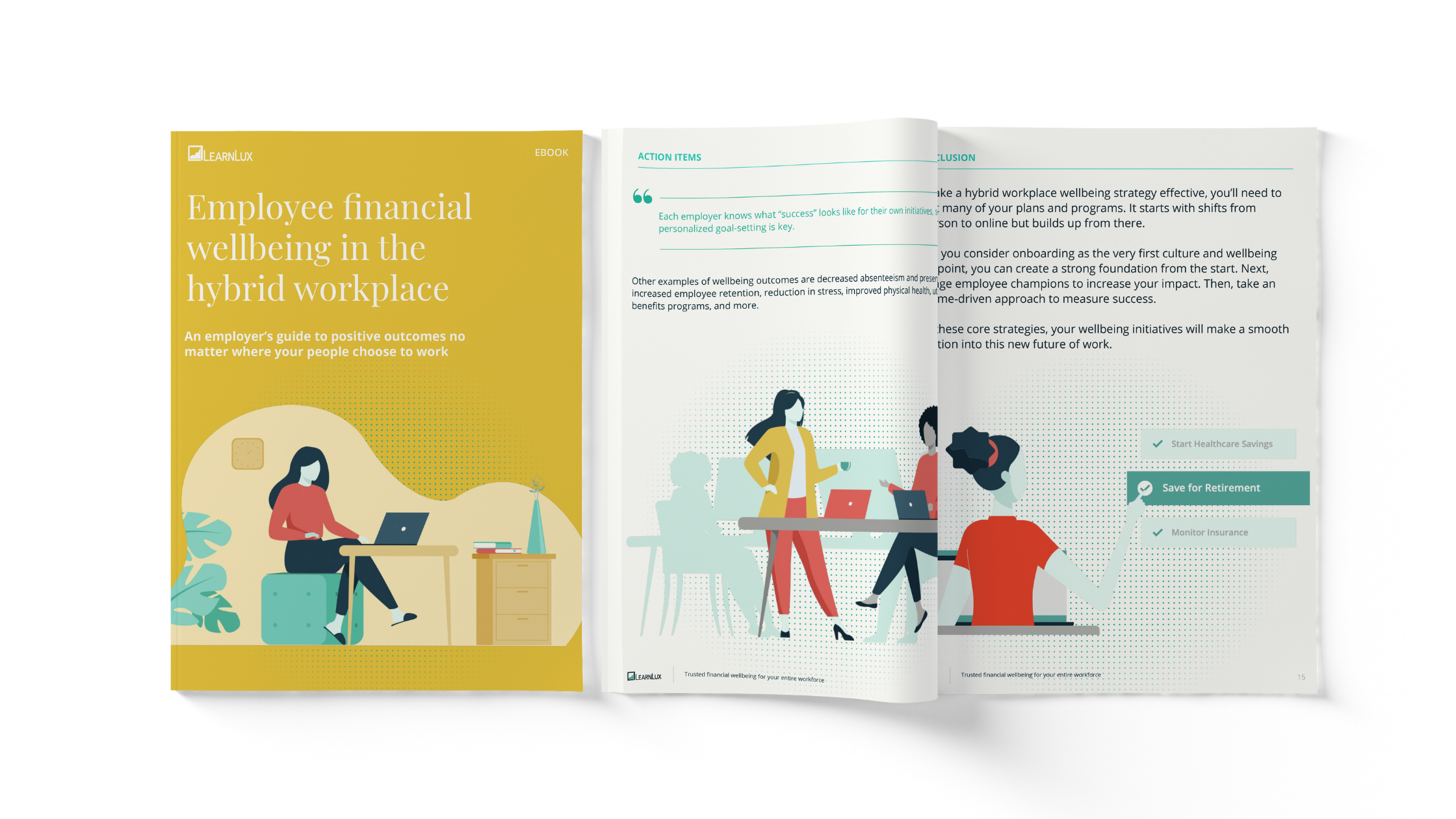 Shifts in work routines bring significant changes to employees' financial lives.
When many organizations went fully remote in spring 2020, workers quickly had to balance their budget to work from home. Now that they are asked to return on-site, it's time for another overhaul.
How can workplace financial wellbeing support these big changes?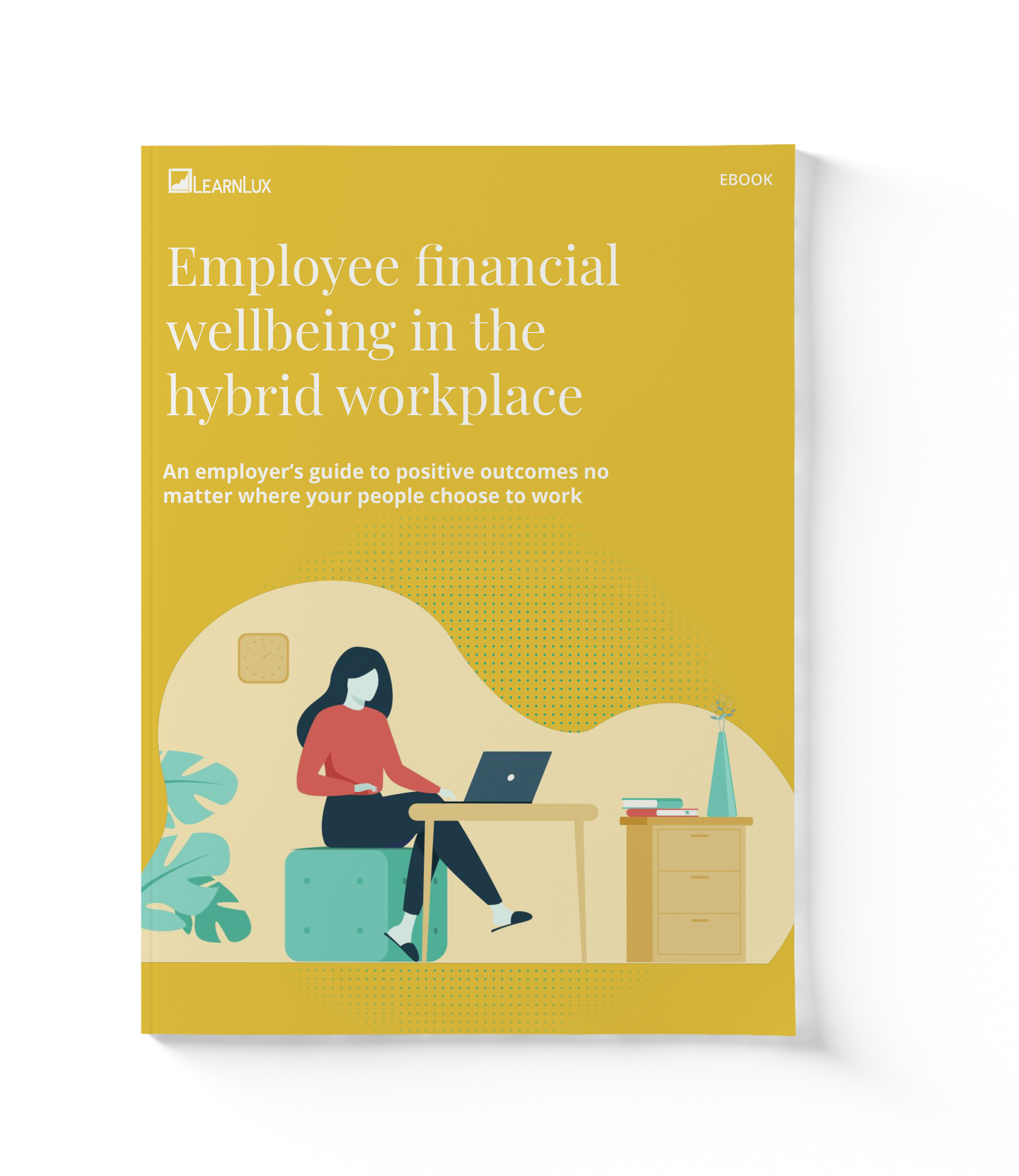 In this guide, we'll provide the tools you need to craft a hybrid financial wellbeing plan that really works.
We'll share industry insights on hybrid work trends, and dive into how a return to the office will impact employee budgets.
Then, browse an outline of hybrid work wellbeing action items to add to your plan.
Enter your info in the form to unlock your free eBook.