Get the eBook:
Defining the 6 Pillars of Workplace Wellbeing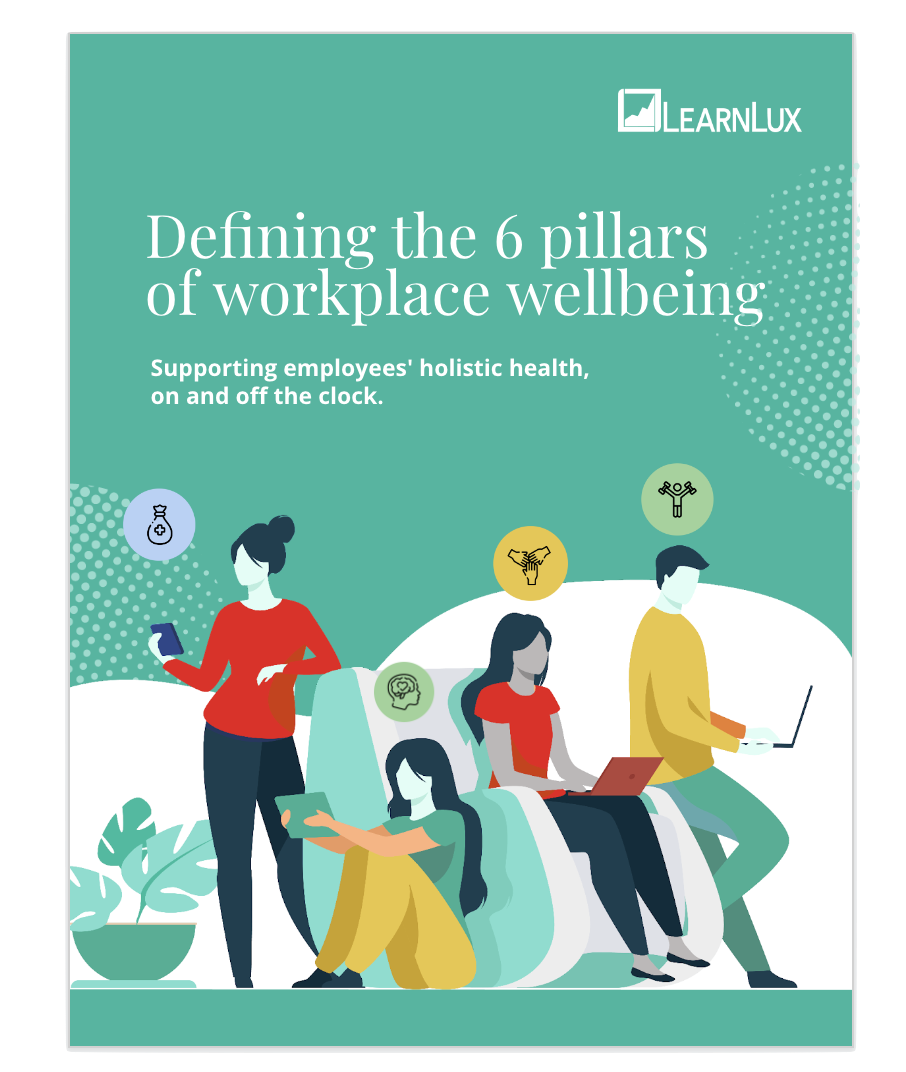 Want to truly support and engage your workforce? Focus on their holistic wellbeing.
Top employers are now making it a priority to provide financial security, opportunities to grow intellectually and socially, and programs to improve overall employee wellbeing.
Explore the 6 key pillars of employee wellbeing, and examples of innovative programs in each to support your holistic strategy.
Enter your info in the form to unlock the eBook.