Watch On-Demand:
The Benefits Gender Gap
Featuring Spring Health, Maven, LearnLux and The Corporate Doula.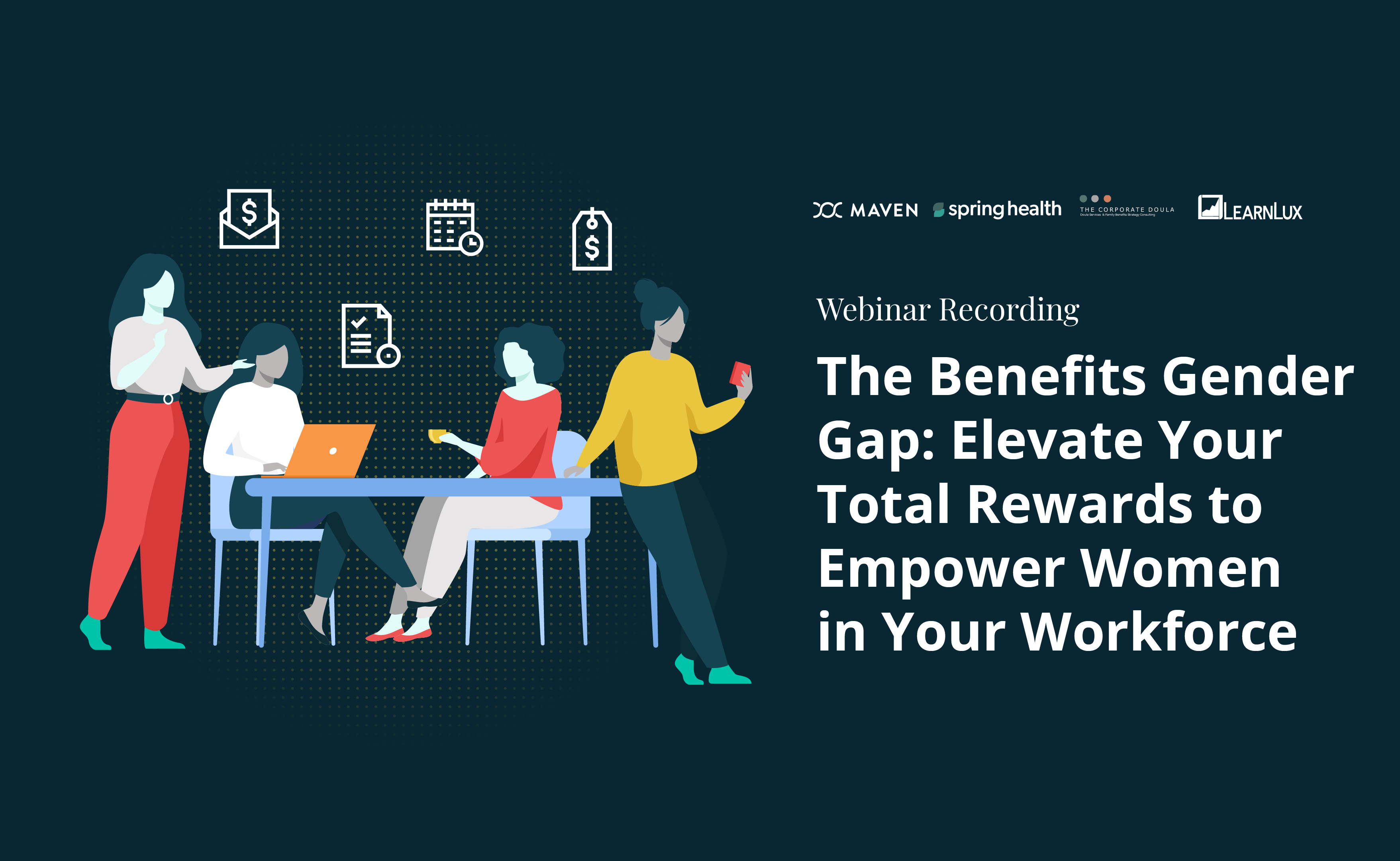 Your reputation as an inclusive, women-friendly employer is more important than ever. Is your total rewards strategy prepared to adapt?
In this session, expert panelists will discuss how to move beyond performative actions to implementing real change that advances equity and inclusion for women in your workforce.
In this 45-minute recorded event, you'll learn:
Unique challenges that women in the workforce are facing
Why traditional total rewards strategies fall short
How to implement modern benefits and drive engagement
Featuring expert panelists:
Enter your info for instant access to the webinar recording.