Get the Guide:
Benefits Decision Assistance: How LearnLux guides employees to financial success
Each employee's financial life is closely tied to the benefits provided by their employer. Consider their paycheck, healthcare, insurance, equity compensation, 401(k) and other retirement options, and more.
Yet, the true value of these offerings often goes untapped if employees struggle to navigate and fully understand their total rewards. This is where LearnLux's financial wellbeing program with Benefits Decision Assistance comes in.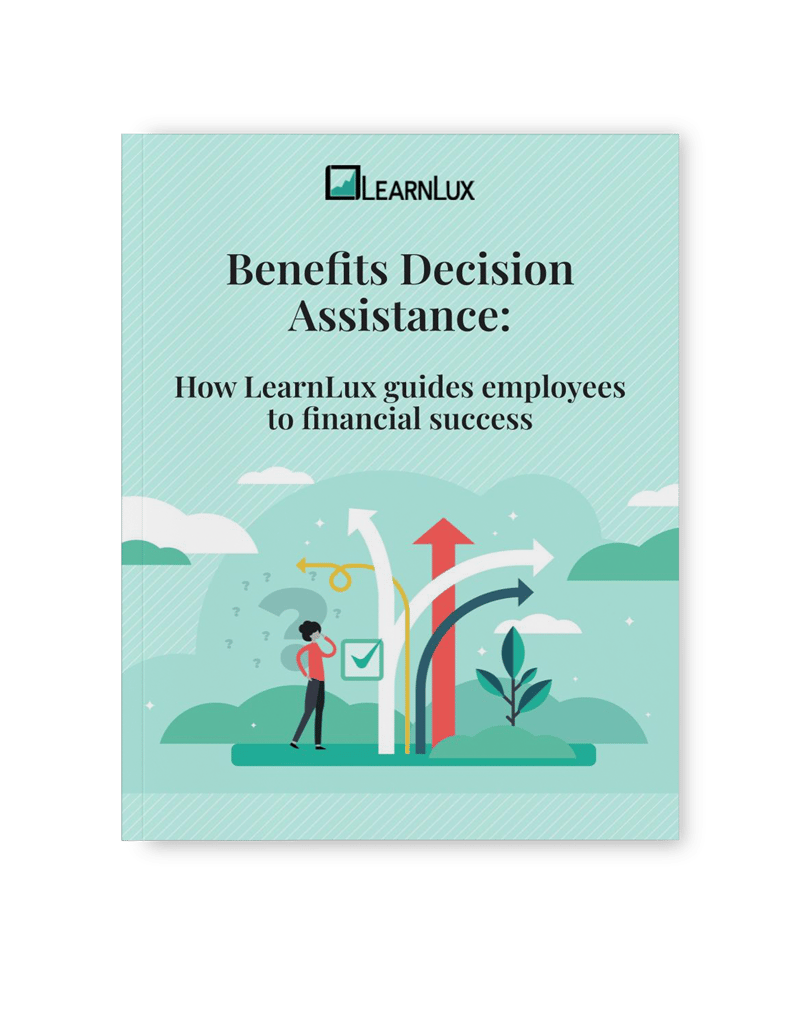 Offering financial wellbeing with Benefits Decision Assistance guides each employee to unlock the power of their total rewards and achieve financial success.
In this resource, we will dive into the challenges employees face when making benefit choices and explore how LearnLux's leading solution can help employees make informed decisions.
Enter your information to unlock access to the guide.