Get the Guide:
401(k) Loans: Supporting Employee Financial Health with LearnLux
In today's challenging financial landscape, an increasing number of employees are resorting to 401(k) loans.
While 401(k) loans can provide temporary relief, they bring long-term consequences that hinder employees' financial stability and retirement readiness.
How can employers support their teams by offering holistic financial wellbeing benefits?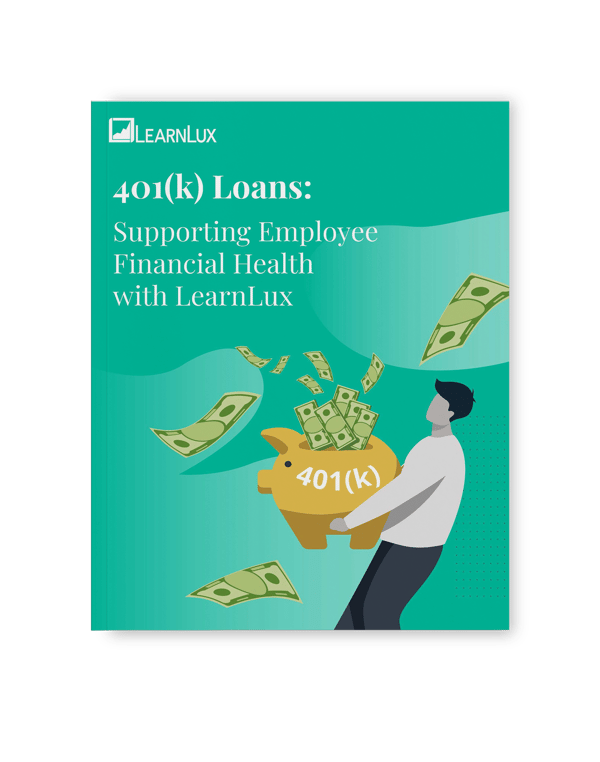 In this resource, we will explore the four ways that 401(k) loans can harm employees' financial wellbeing and share how LearnLux can empower HR and benefits teams to guide their workforce toward better financial outcomes.
We'll uncover the hidden pitfalls of 401(k) loans and share how LearnLux's robust platform can pave the way to a brighter financial future for employees.
Enter your information to unlock access to the guide.